Welcome
The Churnet Valley Living Landscape Partnership (CVLLP) was set up to conserve and enhance the area's unique landscape and heritage for all to enjoy. It is supported by the Heritage Lottery Fund and managed by local people and organisations who share a vision to ensure a sustainable future for the area.
The CVLLP area is 190km2 bordered to the north by the Peak District National Park, to the south and west by the Churnet catchment area and to the east by the River Dove floodplain. This 'Living Landscape' is a result of geology and environmental and human interventions - within the valley there remains a vast and comprehensive record of its history that we need to protect, enhance and celebrate.
This unique landscape is characterised by deeply incised, wooded valleys of the River Churnet and its tributaries. Upland areas have a gentle rolling landscape of pastures enclosed by dry stone walls.  In lowland areas the fields are mostly bounded by hedges, with dry stone walls only used around farmsteads and cottages.
Throughout the valley remnants of historic parkland and small-scale field patterns give clues to early land usage. Similarly there is evidence of the industrial heritage of the valley that made such an impact on the landscape -  distinctive man made features such as the Caldon Canal, Churnet Valley Railway and Rudyard and Tittesworth Reservoirs.
The woodlands, grasslands and boundary features of the Churnet Valley are considered important heritage elements that need to be restored and conserved. To achieve this the CVLLP will work across the valley with landowners and the local community.
Send us your photos!
We want to see your pictures of the Churnet Valley and surrounding areas.

 

We are interested in your shots of the scenery, of plants and animals, the heritage around us, or of events you have been to. Whatever you think shows why the Churnet Valley is such a special place.

 

We will be building a photo gallery of uploaded pictures on the Churnet Valley website.
Click here for more information and to upload your pictures.
Newsletters
Select the newsletter(s) to which you want to subscribe or unsubscribe.
Promote Your Event
If you are running a community or fundraising event please send us the details so that we can promote it for you.  Use the contact form to tell us all about your event and we will add it to the site. It will then appear in our regular email newsletter to all our subscribers and we can give it a shout out on our popular Facebook and Twitter pages.
Half term ...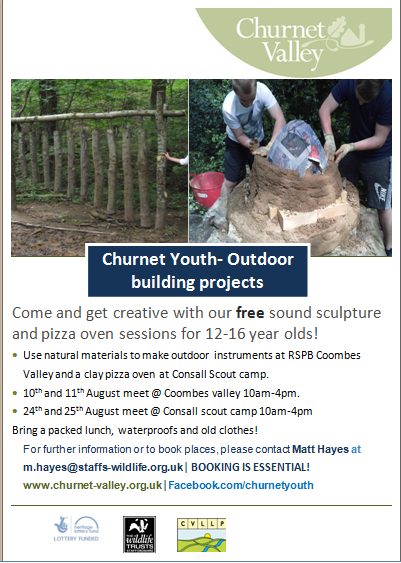 We are offering some exciting free activities to 12-16 year olds from in and around Cheadle this half term. Get outside and active this October with a different activity each day.!
Land advisory services
Are you a land owner in the Churnet Valley?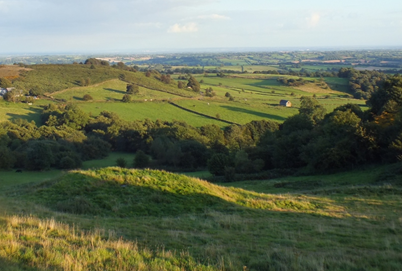 CVLLP partners can offer the following land advisory services:
Free Woodland Advice
Free Grassland Advice
Free Farming Advice
Free Himalayan Balsam Advice
Food with a View
We looking for existing and new local businesses in the Valley to help create an identity and raise the profile of what this landscape has to offer in local food production.
Read more here.
Partners include